While we live in a Global world, and the internet allows us to shop from almost any store on the internet, it does matter which country you shop in, especially when it comes to delivery cost. Delivery costs increase with the weight and size of your product, as well as the distance you product needs to go in order to get to you.
Shopping online, across borders brings with it a delivery fee that we don't often factor in when we're shopping. Almost all of our attention is focused on finding the best price deal on the product, and we spend very little time or thought on the delivery cost.
The beauty of shopping online is that we can find the best prices. Understanding how delivery charges impact your final total will make a significant difference to your shopping experience.
WE COMPARED THREE COUNTRIES
For this exercise we decided on three countries and selected a large and well known online stores from each one:
We then selected 2 products that each of the stores sold, and compared their prices, as well as the delivery charge using the MyUniversalShop Basic delivery charges from each of those countries to Botswana. Remember that for Standard and Premium MyUniversalShop customers, the delivery prices are always cheaper.
WHAT WE LEARNED
The lighter the product the less difference delivery costs make. However, as your product gets heavier, delivery costs make a significant difference to the total price. Remember, delivery charges increase with the weight and size of your product, as well as the distance you product needs to go in order to get to you.
DUALHOCK 4 WIRELESS CONTROLLER FOR PLAYSTATION 4
Our first product was a DualShock 4 Wireless Controller for PlayStation 4. It's weight is 0.3kg. Here is our comparison table for the 3 Online Stores and the delivery charges to Botswana
When you combine the product price and deliver price together, the best deal overall is Amazon.com While it's more expensive to deliver to Botswana from the USA, Amazon.com had a great price on the controller.
However, when we selected a larger and heavier prduct, delivery charges made a massive difference.
PHILIPS PREMIUM COLLECTION XXL AIRFRYER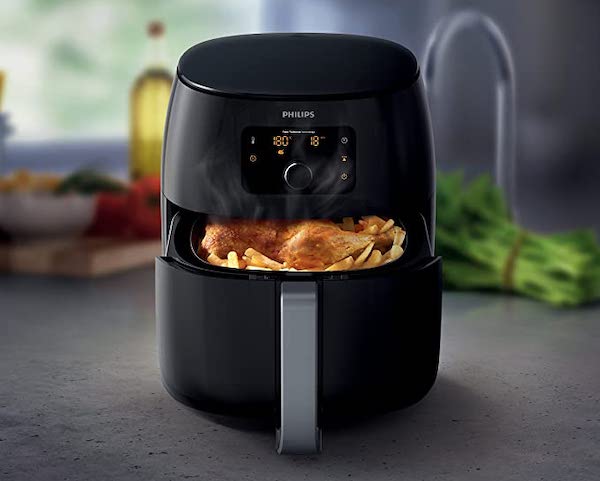 Our second product was the Philips Premium Collection XXL Airfryer. It's weight is 8kg, and as you can see the delivery charges are vastly difference between the three countries. Although Takealots price was far more expensive, the delivery costs from South Africa to Botswana are far cheaper.
FINDING THE BEST DEAL ONLINE
Finding the best deal online isn't only about best product price. It's about finding the best deals on each of the elements that make up the final price. It's why MyUniversalShop is so popular with our customers. With offices around the world, and a global delivery network, we're able to bring your products directly to you in Botswana (via BotswanaPost), at great prices in the fastest times.
YOUR PERSONAL DELIVERY PARTNER
With a MyUniversalShop account you get access to your own unique local delivery addresses for USA, UK, SA, China, Europe, and Hong Kong. Because of COVID travel restrictions we advise only shopping in SA, UK and US at the moment.
When you check out at the end of your online order, you enter your MyUniversalShop delivery address for that region/country and it gets delivered to a Delivery Locker marked especially for you in that country/region. This means the first part of the delivery is local, so it's either very cheap or it's free.
MyUniversalShop then uses our global delivery network to send your parcel to BotswanaPost, at the best possible rate for international delivery. We handle the taxes and duties and clear it through Customs. BotswanaPost takes over and delivers your order directly to you (or you can collect it at your nearest BotswanaPost Office).
It's really that easy to Shop the World and take advantage of the year's busiest shopping day
If you haven't got a MyUniversalShop account, click here and sign up today. There's a free account, as well as options for superior delivery prices if you're a regular online shopper.